It's a frustrating paradox encountered by many HR professionals: although they are dedicated to supporting others in their career development and professional choices, their own careers are often relegated to the background. Likewise, in spite of the vital work they do in helping bring about positive business outcomes and a competitive advantage through employee engagement, HR professionals are not always well-respected within their own organizations, particularly at the management level.
If this scenario sounds familiar to you, it may be time to think about how you can take responsibility for standing out in your career, advancing your own ambitions, and earning adequate recognition. Here are four simple strategies to help you take your first steps towards these big objectives.
Establish a specialization.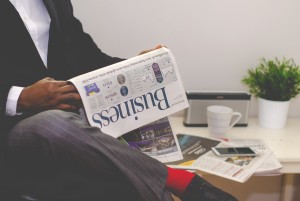 To a certain extent, HR professionals are required to be jacks-of-all-trades: dealing with an employee dispute one day and participating in a succession planning session the next. But in order to gain more recognition for your expertise, it can be a helpful strategy to build a reputation around a specialized niche.
Think about creating a kind of "sub-brand" for yourself within the context of your wider HR experience, and use that as a springboard for career opportunities. Perhaps you have a particular flair for talent recruitment, or for creating successful employee incentive programs. Whatever your skill or subject area of focus may be, learn as much as you can about it, and find as many opportunities to practice and promote it as possible.
Cast yourself in the role of "go-to expert" both within and outside of your own organization. For example, seeking speaking opportunities at business conferences and other industry events will help strategically boost your presence within the wider HR community.
Utilize email strategically.
Self-promotion, particularly when meeting with a new contact for the first time, can be a delicate thing to negotiate. Fortunately, there's a simple trick that can boost the odds that the person you're meeting will know who you are (not always something you can take for granted!) and will treat your background and experience with respect from the very first handshake.
That trick is to send an email a few days ahead of time to the person you're going to be meeting with. Use a subject heading like "In advance of our meeting" to help ensure the message will be read. In the body of the email, mention that you're looking forward to the meeting and explain that you'd like to share a bit of information about your relevant knowledge and expertise in order to make the meeting as fruitful and efficient as possible.
Believe it or not, this is a great way to highlight your professional accomplishments without coming across like you're bragging. This is because, according to experts like psychologist Robert Cialdini, people are less likely to perceive information as boastful when it's in written format as opposed to when it's verbally communicated.
Facilitate connections for others.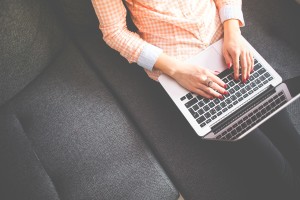 What are the most critical parts of a network? The connection points: the places where the disparate branches of an entity join together. Making yourself into a hub is thus one of the surest ways of making yourself indispensable within your network.
Rather than isolating yourself by only connecting with other HR professionals or other colleagues with whom you happen to be collaborating, reach out to different people and groups across your organization. Familiarize yourself with what other departments are up to and look for opportunities to act as a connector, or a kind of professional relationship broker, between people who might not otherwise come into contact with each other.
The more you can make yourself valued as a hub, the more contacts you'll have who will be able to be both assets and representatives for you in advancing your own career.
Make the importance of your contribution explicit.
Unfortunately, many leaders still need to be convinced that HR is more than just a peripheral role that is not critical to the operation of the company. It may be up to you to show management why your work matters. If that's your situation, it's very important to have hard data and concrete examples of outcomes to back up your arguments.
Saying "My work helps us hold on to quality employees longer" doesn't have quite the same effect as being able to say "The employee retention program I launched decreased our turnover rate by 25 percent over the last year." This also means that you need to be sure you are properly measuring the outcomes of your efforts and initiatives in order to be able to take full advantage of persuasive statistics.