Recruiting is more challenging than ever. Thanks to the pace of technology and the demands of both the workforce and the workplace, recruiting culture and practices are constantly evolving, and today's recruiters must work fast to stay one step ahead of the needs of candidates and companies alike.
If you're a recruiter or talent manager looking to update your recruiting strategy, here are five key lessons, sourced from recent studies and surveys, to keep in mind:
Mobile is a must.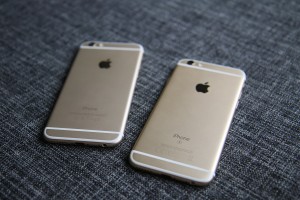 It's no longer enough for recruiters and employers to have an active presence online using traditional methods: the name of the digital game today is mobile optimization. According to a recent survey from CareerBuilder, job seekers are making increasing use of mobile devices to search for jobs. Over half of survey respondents with mobile devices reported spending three or more hours per week looking for jobs on their smart phones or tablets. Furthermore, of these mobile searchers, 65% will simply leave a website if it is not mobile-optimized, and 40% say that a non-optimized website leaves them with a negative opinion of the company behind it. This means that employers and recruiters who aren't mobile-optimized are not only missing out on attracting key talent, they are also hurting the company's overall image.
A company's reputation counts.
Today's job seekers are looking for much more than just a paycheck.  Many want to work for companies they feel positive about, even if this means making some sacrifices. In fact, 67% of CareerBuilder survey respondents said they would consider accepting a salary 5% lower than their minimum expectation if the company they were applying to had exceptionally positive online reviews; 65% would accept the same lower salary if the company had recently received a lot of positive press.
Furthermore, the hiring process itself is one of the main places where job seekers can (but don't always) gain this positive image of the company and its reputation. An astonishing 68% of those surveyed said they would consider accepting a lower salary if the employer made a great impression on them during the job search and interview process. However, 29% also said they felt that most employers did not do an effective job of reinforcing the advantages and benefits of working at their companies.
Unresponsiveness can take a toll.
One of the difficulties with recruiting today is that job seekers are not just job seekers, they're also potential customers of an employer's business. This means that these candidates' experience with a particular company during the job-search process will necessarily affect how they view that company as a consumer. And the results are not always good news for companies: job seekers say that if they feel that a company is unresponsive, they will tell friends and family about their negative experience with the company's recruiting process, discuss this experience on social media, and be much less likely to buy the company's products or services. So, how widespread is the problem of unresponsiveness? Even though 82% of applicants expect to hear back from a company whether or not the employer is interested in their candidacy, only 40% of applications ever receive a response.
Expect plenty of unqualified applicants.

You've heard the stories about Starbucks receiving more than 7 million applications for 65,000 posts, and research from insight and technology company CEB confirms it: only 35% of job applicants are actually qualified for the positions to which they apply. This means that even before the interviewing and hiring stages can happen, the company must screen all these applicants—a huge task for recruiters. Therefore, for better chances of recruiting success and effectiveness, it's critical that recruiters clarify as precisely as possible the details of the openings and the requirements for applicants so that more of the right candidates (and fewer of the unqualified candidates) apply.
Today's workforce spans five generations.
There's currently a great deal of focus on the younger end of the employee age spectrum, but it's important for employers, managers, and recruiters to remember that today's employee population actually spans five generations. Traditionalists, Baby Boomers, Gen Xers, Millennials, and Gen 2020 employees are all working alongside each other in today's workplaces, building companies, dealing with customers, and, often, subverting traditional age-based hierarchies. Such a diverse workforce requires a different approach to recruiting, as each generation of employees thinks differently about the nature of work and what they want out of it. Employers and recruiters must therefore pay special attention to generational differences when working to attract and retain workers, communicating with candidates and employees, and establishing salaries and benefits.