Sometimes, turnover in a key position requires your organization to seek outside expertise. But oftentimes, the most effective leaders come from within your own company. Employees who exhibit great leadership potential may require some degree of coaching before they're ready to make the jump to management, but promoting from within allows an organization to choose leaders who are already well-known and liked around the office, familiar with the organization's protocols and culture, and dedicated to its goals.
Identifying a company's future leaders is a high-stakes process. Selecting the wrong person for the job, or even promoting the right person too quickly, can negatively impact both the organization and the leadership candidate's career. This is why human resources professionals should play a significant role in identifying leadership candidates—the HR department is uniquely positioned to help define the organization's notions of "good leadership" and to support future managers in their professional development.
So how do you decide which employees have the potential to be great leaders? Keep an eye out for these traits when assessing your firm's star performers.
A Desire to Learn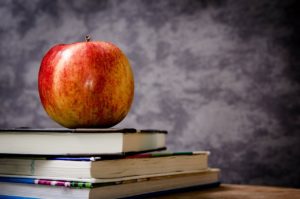 Internal leadership candidates are often top performers in their current role. However, effective leadership requires a willingness and commitment to professional development. Future leaders should not only be eager to learn the skills necessary to pursue a higher position within the company, but they should also be interested in continuing to advance their skills once they get there. This goes hand in hand with the ability to accept and effectively utilize constructive criticism. Managers who are open to feedback from their peers, superiors, and subordinates demonstrate a dedication to improving their own contributions to the company, and the organization as a whole.
The Ability to Delegate
Even if they have ample experience working as part of a team, most employees are accustomed to working toward individual goals that fit into a larger organizational effort. However, employees who go on to become managers need to look beyond their individual contributions. The ability to leverage the skills of multiple team members to accomplish organizational goals is integral to any leadership position. Effective leaders must be able to view day-to-day tasks in the context of broader company objectives, then determine which tasks should be delegated, to whom they should be delegated, and the logistics of assigning these tasks. HR teams can help identify or develop this skill in leadership candidates by asking them to compile a hypothetical list of their current responsibilities that they feel could be delegated and to whom.
Aptitude for Setting Goals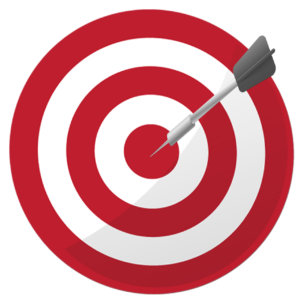 Much like delegation, the ability to set meaningful goals for teams and individual employees requires a leader to understand the company's larger vision. An effective leader should be able to create goals that tie in to the organization's long-term objective and clearly communicate these goals to peers and employees. Furthermore, leadership candidates should have the foresight and diligence to assess progress toward these goals, setting up standards to regularly assess both individual and organizational progress.
A Knack for Encouraging Employee Development
Although your leadership candidate has likely spent a great deal of time pursuing their own professional development, the concept of promoting growth in others might be an unfamiliar task. Leaders benefit from the ability to identify skill gaps, problematic behaviors, and operational areas that require change or improvement. This requires a firm understanding of organizational goals, as well as insight into employees' abilities and personalities. Effective employee development also requires an understanding of the difference between coaching and mentorship, and when to apply each. While a short-term, solution-focused coaching relationship may be ideal for addressing minor performance issues, a professional mentor is often the best choice for inspiring long-term, comprehensive professional growth. A coaching or mentorship opportunity is often an excellent way to help high potential employees learn this particular leadership skill, in addition to many others.
Excellent Communication Skills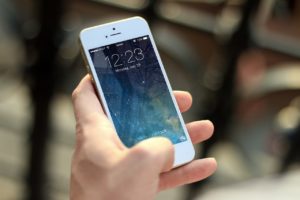 Your ideal leadership candidate should be an effective communicator, with the ability to not only express goals and expectations but to inspire others to work to the best of their abilities. Often, newly promoted managers are exiting a position in which they communicated with peers on a one-to-one or small group basis, and are entering one in which they regularly address larger groups of subordinates. In this arena, the ability to listen becomes just as important as the ability to speak. A good communicator possesses the ability to understand and accept a wide variety of opinions, and should be skilled at managing diverse views to foster unity. For leaders, great communication also involves asking the right questions to promote mutual understanding and to get to the root of issues, even when those questions may be difficult. HR managers should consider coaching leadership candidates in this area, with an emphasis on understanding different communication styles and how to adapt to them.
Solution-Oriented Focus
When searching for your organization's next leader, consider employees who are always eager to solve problems when they arise and have taken measures to improve operations or make them more efficient. Effective leaders are able to handle problems on the fly while also driving innovation. In order to do this, they should have the courage to take risks, think creatively, and face challenges head-on, as well as a commitment to bettering the organization.
A True Team Player
In order to be an effective, trusted leader, an employee should operate with a collective and team-oriented mindset. Ideal leadership candidates are committed to acting in the best interests of the organization rather than for their personal gain. In addition, they are in tune with their company's culture and values and are widely respected by supervisors, subordinates, and peers alike. A team-oriented approach to leadership requires a certain awareness of one's position within the larger organization, as well as one's impact on others. One indication of this quality is the positive habit of directing complaints up the chain of command, not down. Rather than complaining to peers or subordinates, which can often lower morale and complicate the issue, an effective leader escalates the issue to his or her superior in order come to a solution quickly and efficiently.