The ability to view a company through the eyes of its employees is a valuable tool for any HR professional. By considering the perspective and day-to-day experiences of individual team members, HR departments can gain insight into their current successes, while identifying areas for improvement.
But this kind of empathy should begin long before a new employee is hired. In order to hire the best candidates for the job, companies must offer a recruiting and application process that is sympathetic to candidates' needs and encourages them to build a relationship with your organization.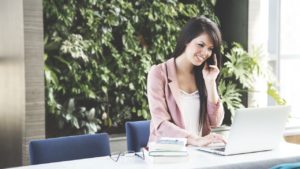 The hiring process can have a significant bearing on how your company is perceived, both by job candidates and the public at large. Whether or not your applicants become employees, they are likely to share their experiences with their peers, as well as potential customers. A survey conducted by Harris Interactive revealed that nearly half of candidates would not seek future employment with a company after a negative hiring experience, but also that 22 percent would dissuade other candidates from applying as well. In 2012, CareerBuilder found that 78 percent of job candidates share their negative experiences with friends and family, while 34 percent tend to share their application woes on social media.
Although this research indicates that the hiring process is a crucial contributor to brand perception, organizations tend to underestimate its importance. In a 2015 survey by CareerBuilder, 82 percent of 2,002 hiring managers believed that candidates' negative experiences during the hiring process had little to no negative impact on the organization. The following are five tips to ensure your hiring process amounts to a positive brand experience, regardless of whether the candidate gets the job.
Make sure your career resources are functional
Technological issues, problems uploading documents, and the inability to track the status of one's application are among the most common reasons why job seekers bow out before the end of the application process. Technical bugs, bad links, and other issues with your website will not only dissuade worthwhile applicants, but reflect poorly on your company. To avoid this problem, test all aspects of your career website as if you were a job seeker. Run through the job search and application process from start to finish to ensure that all links and processes are working correctly, and be sure to test the site's compatibility with multiple web browsers.
Design for mobile accessibility
Technology has a significant impact on HR functions as it continues to change the way we interact with each other. While working to ensure that your online career resources are functional and accessible, don't forget to consider the mobile experience. In a Pew Research Center survey of 2,001 job seekers, 94 percent reported having searched for jobs using a mobile device. However, half of these job seekers encountered issues displaying content due to a site's poor mobile design or compatibility, and one-third of respondents encountered problems while entering text or uploading files.
HR departments should partner with IT to optimize their online career resources for mobile devices, and should test their site's functionality on a range of devices and browsers. Check that your mobile career pages not only display correctly, but also allow applicants to easily fill out, save, and submit their applications and all relevant materials.
Write an engaging job description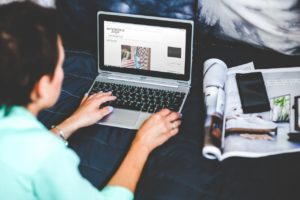 In its 2014 Candidate Experience report, the Talent Board found that approximately half of the 95,000 candidates surveyed believed that most companies could improve their job descriptions. To optimize your company's candidate experience, consider updating your job descriptions to be more accurate, thorough, and engaging. Avoid using vague buzzwords or other jargon, and include not only the major responsibilities associated with each position, but also the major goals that the employee would be expected to achieve. To offer candidates more insight into the working environment at your company, consider offering a "day in the life" overview or providing examples of potential career paths within your organization, whether as part of the job description or as a separate feature on your career website.
Create a clear and concise application
To avoid turning away potential new hires, create an application process that is as simple as possible. Work with your organization's hiring managers to determine what information is most important and avoid requiring applicants to input the same data more than once. One common complaint among job seekers is that, although online applications often allow them to upload their own resumes, they frequently require them to manually input the same information in other fields.
Open the lines of communication
Strive to provide candidates with as much information as possible regarding the hiring process. Your job posting and application should clearly state the closing date, application timeline, and interview information for the position. Candidates should complete the application knowing when they should expect to hear back from you and what the next stage in the hiring process will entail.
A 2015 CareerBuilder study revealed that 84 percent of job applicants expect a personal email response. Over half of those surveyed expected a phone call, while 25 percent expected to hear back from prospective employers, even if they didn't land an interview. However, according to the Talent Board's 2014 Candidate Experience survey, just over 91 percent of employers do not contact unqualified applicants.
If your organization's resources allow it, consider opting for more personal methods of communication rather than automated emails. Even if you have to automate your communications, keeping prospective hires up to date on their application status should be a top priority.
At the same time, think of communication as a two-way street. Feedback from candidates can be one of your most valuable resources when improving your organization's hiring process, but approximately 60 percent of those surveyed for the 2014 Candidate Experience report were not asked to provide feedback on the application process. If you're truly seeking to improve the candidate experience, solicit advice from those who have lived it.