One of the biggest workforce trends to emerge in recent years is flexible work. Broadly defined as work that is performed outside the traditional parameters of an in-office, 9-5 schedule, flexible work is gaining significant momentum, slowly but surely transforming the nature of the "workplace" as we know it.
As flexible work continues to grow and employees become accustomed to a greater level of mobility, a willingness to support different options and initiatives for work flexibility will become one of the key differentials of successful, sought-after employers and their HR teams.
A compilation of 2015 data and statistics organized by the online telecommuting service company FlexJobs identified the following five notable trends of flexible work that all companies, regardless of sector or size, should be aware of in order to strategize and implement best practices for attracting and retaining employees.
1. The number of employees working principally from home is steadily increasing.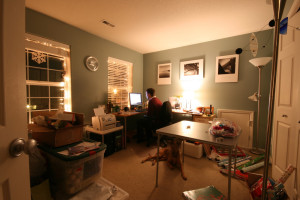 According to data from Global Workplace Analytics, the number of employees who work remotely or from home on a regular basis has increased by 103 percent over the last decade. In other words, roughly 3.7 million employees, or just under 3 percent of the workforce, now spend at least half their time working from home. (Note that when considering these statistics, it is important to separate at-home employees from self-employed workers; the data here does not account for the self-employed population.)
2. Occasional telecommuting is also growing.
Perhaps even more significant for employers is the data showing that as regular remote work is on the rise, so is occasional or sporadic telecommuting. In 1995, only 9 percent of professionals worked from home occasionally; in 2015, that figure was 37 percent. The average professional, according to a recent Gallup poll, will telecommute about two days out of every month.
Furthermore, as established by Global Workplace Analytics' research, a huge number of employees—about 80 percent to 90 percent of the entire US workforce—say they  would be interested in doing more of their work at home on a part-time or ad hoc basis. Being based at home two to three days per week seems to be most employees' idea of a desirable balance between concentrative work (performed at home) and collaborative work (done at the office). This growing appetite for mobility has resulted in Fortune 1000 companies around the globe planning how to revamp their spaces and work environments to accommodate workers who are already absent from their physical desks for a considerable part of their work time.
3. ROI monitoring on flexible work could be greatly improved.
As with any other workplace program or initiative, it's difficult to determine the effectiveness of flexible work if it's not properly measured and monitored—this is where companies need to start making a much greater effort. Although the vast majority (89 percent) of organizations are in favor of workplace flexibility, only 36 percent of companies actually have any formal policies for working at home, and a mere 3 percent of organizations measure performance, productivity, and engagement in order to determine the return on investment of work-at-home initiatives. There is therefore a significant opportunity for companies and HR professionals to more closely monitor the outcomes of at-home work, and then use those findings to create more formal, relevant policies that will help attract and retain top mobile talent.
4. Millennials are now the biggest generation in the workforce.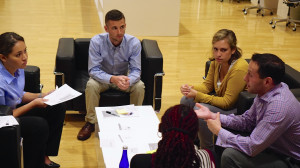 In 2015, millennials took over from generation X as the generation with the largest share of the workforce. With baby boomers now hitting retirement age, this means that the values and priorities of younger generations will assume more and more importance in determining work habits, company culture, and information sharing. Increasingly, this will mean a greater focus on flexibility and mobility: a recent FlexJobs survey found that 85 percent of millennials would prefer to work remotely on a full-time basis in order to establish a better work/life balance. Companies will therefore need to adjust their approach to work and mobility accordingly if they wish to attract and keep employees from this generation.
5. Health is a deciding factor in working from home.
There is a variety of reasons why employees tend to prefer working from home, but one most often cited in surveys is the benefit to health. Thirty-two percent of respondents in a 2015 FlexJobs survey said that flexible work would have a positive impact on their health, an answer that was given by just 29 percent of respondents in 2013. Furthermore, 29 percent of 2015 respondents, a 9 percent increase from 2013, stated that having more time to exercise was an important consideration for them in choosing flexible work.