In 2014 and 2015, companies increasingly turned to social technologies to recruit potential employees. In the coming year, human resources (HR) departments will use social technologies to integrate the brand used to attract employees and appeal to customers. Recent MIT research has shown that older generations, not only millennials, are requesting the use of social and collaborative tools in the workplace. As a result, the lines between HR and marketing, as well as communication and information technology (IT), have become blurred. Moving forward, companies will need to create a single brand that offers a unified experience for consumers, existing employees, and recruits. The shift in branding and the use of social media will be led by the following major HR trends in the coming year:
Employees will serve as brand advocates.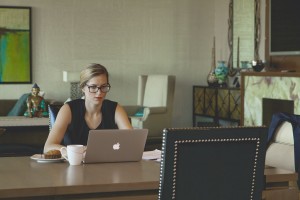 When employees are proud of the brand that a company has created, they can drive business by becoming ambassadors of the brand. Since 2013, employee advocacy programs have more than tripled. The programs encourage employees to share updates about the business through their own social media accounts. Companies are increasingly recognizing the value of these program as a way to attract top talent to the company and appeal to customers. Recent research has shown that content shared by employees is reshared 25 times more frequently and receives eight times the amount of engagement when compared to content released through brand channels. Major companies like Kronos, Hitachi, and ADP have all adopted similar programs.
HR departments will assume more responsibilities.
Airbnb and Pandora have led the charge in creating a workplace that offers an inviting experience. The approach integrates all elements of work, ranging from the physical and the emotional to the intellectual and the virtual, to inspire innovation and motivate employees. At Pandora, the HR department has responsibility for typical roles, such as recruitment and talent management, as well as internal communications. At Airbnb, HR professionals handle internal communications and facilities so that all of these elements speak to the needs of the employees. Pandora has also embraced a robust system of Employee Resource Groups, which allow those with common interests to bond in the workplace whether they are learning about something directly related to the job or playing sports. By facilitating these groups, Pandora hopes to make collaboration in the workplace more effective.
Workplaces will embrace even more flexibility.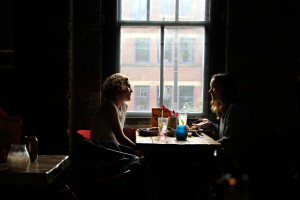 In the recent Connected World Technology Report, Cisco demonstrated that workers in general value flexibility over almost everything else in the workplace. Two-thirds of millennials replied that companies who adopt a flexible, mobile work model have a competitive edge over companies that do not. In order to attract retain top talent, companies will need to embrace greater flexibility, including flexible office hours and the option to work from home. A study commissioned by Polycom found that 9 out of 10 business in the United States are actively trying to offer or expand opportunities for remote work. Research has consistently confirmed that remote workers are actually more productive than people who work at the office.
HR departments will rely on internal innovation.
Hackathons are a popular method of driving innovation at startups. The events allow designers, programmers, and developers to work together intensively on a project over a short period of time. Recently, LinkedIn used a similar system to reinvent its HR department internally. A group of LinkedIn employees who had worked as interns in Silicon Valley were brought together and presented with the issue of employee engagement. The group was divided into teams with each envisioning and creating an app that would address the lack of engagement in today's companies. The winning team devised an app that allowed interns to give and receive feedback directly from management. Ultimately, the app helps interns achieve their long-term goals through connecting with employees with similar professional interests. This year, the industry may see many similar HR-related Hackathon-inspired events designed to improve HR from the inside out.
Gamification will make an impact on HR processes.
Companies first became interested in gamification after Gallup released its landmark poll showing that only 31 percent of employees feel engaged at work. Many companies looked at the gamification of workplace processes as a way of engaging employees. Millennials were the least engaged generation of all workers, which could signal an increasing need for gamification as baby boomers retire and millennials make up the majority of the workforce. Many companies have already begun piloting games as a way of improving several HR processes. Several companies, such as BunchBall and Axonify, offer gamified solutions for companies. PwC has gamified recruitment through Multipoly, which models a day in the life of PwC consultants. The release of Multipoly nearly tripled the firm's candidate pool, and the vast majority of people who completed the game wanted to learn more about job openings. Other HR processes can be gamified, too. For example, Walmart gamified its safety training procedures, which resulted in a 54 percent decrease in incidents at eight targeted distribution centers. Qualcomm used gamification to improve its quality assurance procedures.